Tips On How To Use Oscillating Tool To Cut Metal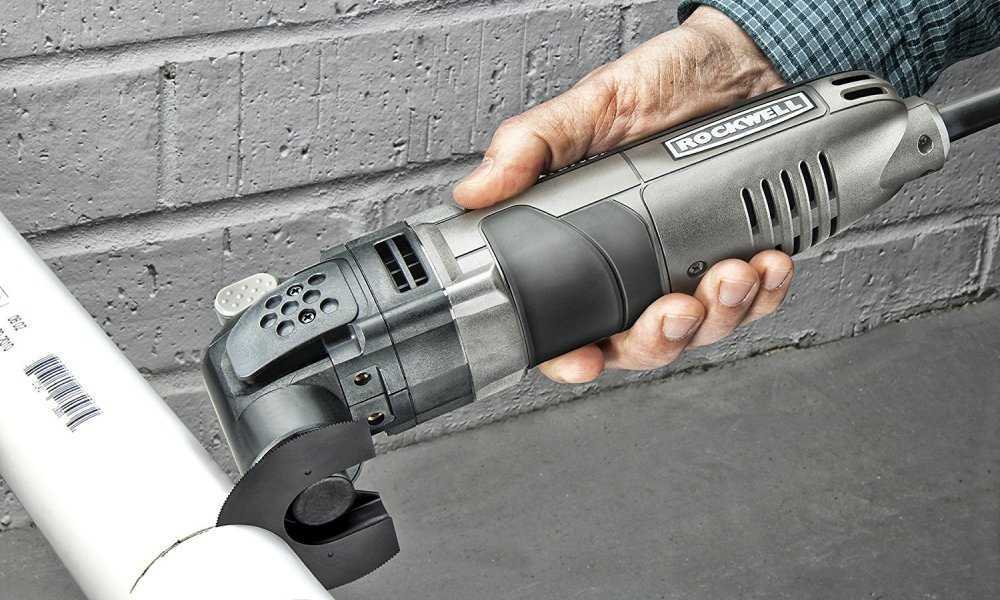 If you are not familiar with an oscillating tool, it is a machine that allows you to cut pipes, tiles, and metals, both soft and hard. In any oscillating tool, the most important feature to consider is its blade. Do you wish to know about best cordless oscillating tools? Read more
Of course, you can purchase cheaper blades for your oscillating tool, but you need high quality blades to cut through hard items like metal.
When you first begin building your own toolkit, one of the most difficult decisions you'll be faced with is choosing between an oscillating tool vs. rotary tool.
There are several blade options that will help you get the job done, and cutting metal will require you to use a different type of blade depending on the metal you are cutting. Let's take a look at whether oscillating tools are the right tool to cut metal and what blades you need.
How Oscillating Tools Work
Oscillating tools work by moving from side to side. The oscillation is around 3 degrees, so very slight, and it moves very quickly, at around 20,000 strokes per minute. The movement feels more like a vibration due to this speed.

Oscillating tools vibrate their blade in a thin arc so it doesn't create dust like jig saws, reciprocating saws, or rotary tools. Do you wish to know about other corded oscillating tools? click here. With the correct accessories, oscillating tools can add a great deal of efficiency to what you are doing, including:
Grinding tile adhesive
Trimming wood flooring and baseboards
Plunge-cutting wooden flooring
Flush-cutting door jambs
Cleaning and removing grout
Cutting away bolts and nails
Scraping away caulk or glue
Cutting plastic, wood, fiberglass, drywall, and metal
Check the Specifications
When you compare different oscillating tools, you need to pay attention to the angle of the oscillation. This is the area that the blade can travel – measured in degrees – while it is vibrating.
This oscillating angle is typically 2, 3, or 4 degrees. Oscillating tools with greater angles cut faster, but those with shorter strokes are easier to control and have smoother finishes.
Round or Straight Blades
A round blade is best for longer, linear cuts, while a straight blade is ideal for plunge cuts – where you push the blade of the oscillating tool into the surface of the material. A round blade will give you cleaner cuts, particularly if you start with a shallow scoring cut, followed by deeper cuts using an oscillating saw.
No matter which blade you use, remember to occasionally move the blade back and forth to clean the dust out. Also keep in mind that pushing hard does not create a better product.
Types of Blades for Metal
Most blades that are sold in stores are meant to be used for softer materials such as plastic and wood. Cutting metal with those blades will destroy them in seconds. When cutting metal, look for blades that are labeled as bimetal or semi-circular blades.
Bimetal Blades
If you find yourself working regularly with both metal and wood, it is usually best to use a bimetal blade with your oscillating tool. This blade is primarily used for roofing nails and for separating frames which are nailed together. Bimetal blades have cobalt steel teeth, which makes them ideal to cut through metal pipes. They can also be used to arc soft metals.
Semi-Circular Blades
If you are working with high quality or hard metals, a semi-circular blade is recommended. There are moments when you need a straight cutting edge, so a semi-circular blade is a wise choice for cutting adjacent and linear lines.
Unlike bimetal blades, these blades have no teeth. This makes it easier to control where your oscillating tool will move when using them as there is less vibration.
Why Choose an Oscillating Tool to Cut Metal
There are many ways that you can use your oscillating tool, so it is recommended that if you need a multi-purpose tool, you purchase one of these machines.
By using an oscillating tool, you can cut metals like an expert craftsman, achieving impeccable results. Different materials need different blades to cut them. For metals, bimetal and semi-circular blades are what get the job done well.
FINAL VERDICT
Oscillating tools are relatively new on the power tool front, but they have already won over many contractors, woodworkers, and fans of DIY. This tool is incredibly versatile and has interchangeable accessories that allow you to cut, sand, scrape, grind, and polish.
Plus, you can slice through metal like a hot knife through butter, making your projects simpler and safer, allowing you to focus on your precision so that you get the perfect result every time you use it. Do you wish to know about other best oscillating tools? Read mor​​e