12 Best Oscillating Tool Blades in 2020: Expert Ratings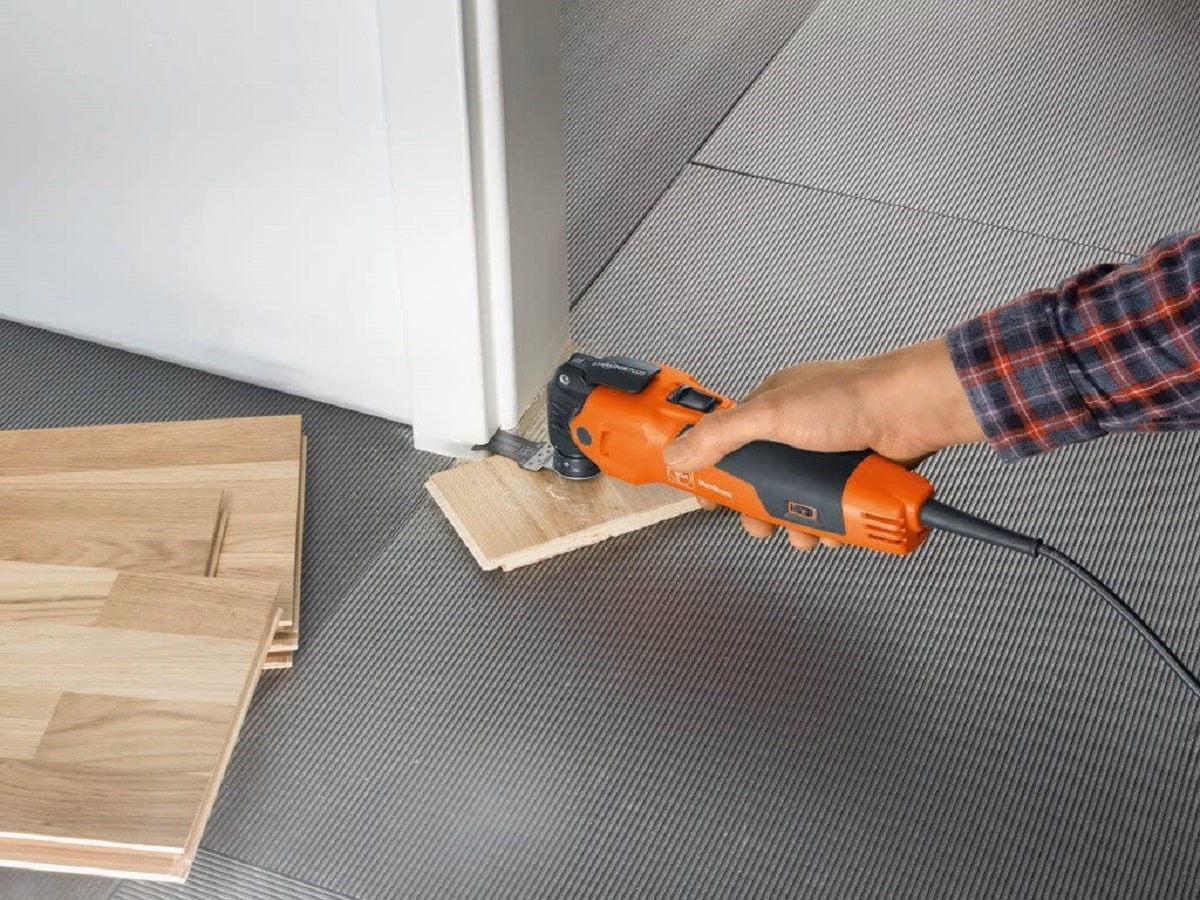 Oscillating tools can be used to bring a more professional finish to your work. These tools require durable and versatile blades to make your work easy. Apart from your knowledge and expertise, the quality of your finished project largely depends on the type of tools in your toolbox. For this reason, we have carefully examined the various oscillating tool blades available and selected a dozen of them that can increase your efficiency.
Product material, design, ease of use, compatibility, and pricing were considered in rating these blades. Without further ado, here are the 12 best oscillating tool blades based on our expert ratings.
This 15 piece oscillating saw set from Ryker Hardware is compatible with lots of oscillating tool brands including Ridgid, Dremel, DeWalt, Fein Multimaster, Milwaukee, and many more. It can be used for cutting wood, metal, fiberglass, and plastic.
Pros
The DEWALT DWA4216 kit comes with a set of blades that works well with most oscillating tool brands. The blades are tough, rugged, and serve a wide range of purposes. This is one of the best blades available for grout removal.
Pros
Dremel MM485B is a high-performance carbide fit system that gives room for a quick and easy change of accessories. The durable oscillating blades can quickly cut through any material, thereby improving performance.
Pros
The Rockwell RW8981K blades are designed to cut through wood, soft plastics, dry walls, fiberglass, thin metal sheets, nails, and so on. It is a universal fit system that is compatible with a variety of oscillating tool brands.
Pros
EZARC oscillating blade is manufactured with durability in mind. The carbide teeth blades can cut through metal cubes, hardened screws, concrete nails, stainless glass, and fiberglass.
Pros
These German-made set of oscillating tool blades have bi-metal teeth that are excellent for cutting door jambs, wood, pipes, plastic, and copper. The design supports speed and precision control.
Pros
The ABN multi-tool blade combo is a set of 38 versatile oscillating tool blades that can be used for scraping, sawing, cutting, and polishing of wood, plastic, and metal.
Pros
This is a set of 25-pieces oscillating tool blades made with resilient material for an excellent performance. The Workpro oscillating tool blades fit perfectly into most quick release systems. They can be used for various applications, including removing paint, sanding hardwood, cutting plastic, wood, metal, and many more.
Pros
These sets of 23 multi-tool oscillating tool blades are made from durable high carbon steel and alloy steel that can withstand heavy load.
Pros
The Dremel grout blade is designed to work well, even in tight spaces. It is compact and can work for long periods at high speed.
Pros
Manufactured by Platinum Blades, these Bi-metal oscillating blades are designed with thick gauge metals for durability. It comes in a multipurpose pack of 10 accessories that can be used for remodeling, soft metal cutting, plumbing, and demolition.
Pros
These semicircular oscillating saw blades from HIFROM are manufactured from thick gauge high carbon steel making them durable to give clean cuts through fiberglass, metal, wood, plastic, and many more.
Pros
Conclusion
Using the right oscillating tool blades can save you plenty of time and effort. Consider getting any of the blades from our list to bring about efficiency and showcase your professionalism as these blades will help to improve the ease with which you work on different projects.