Your Complete Guide to Installing and Using a Dust Collection System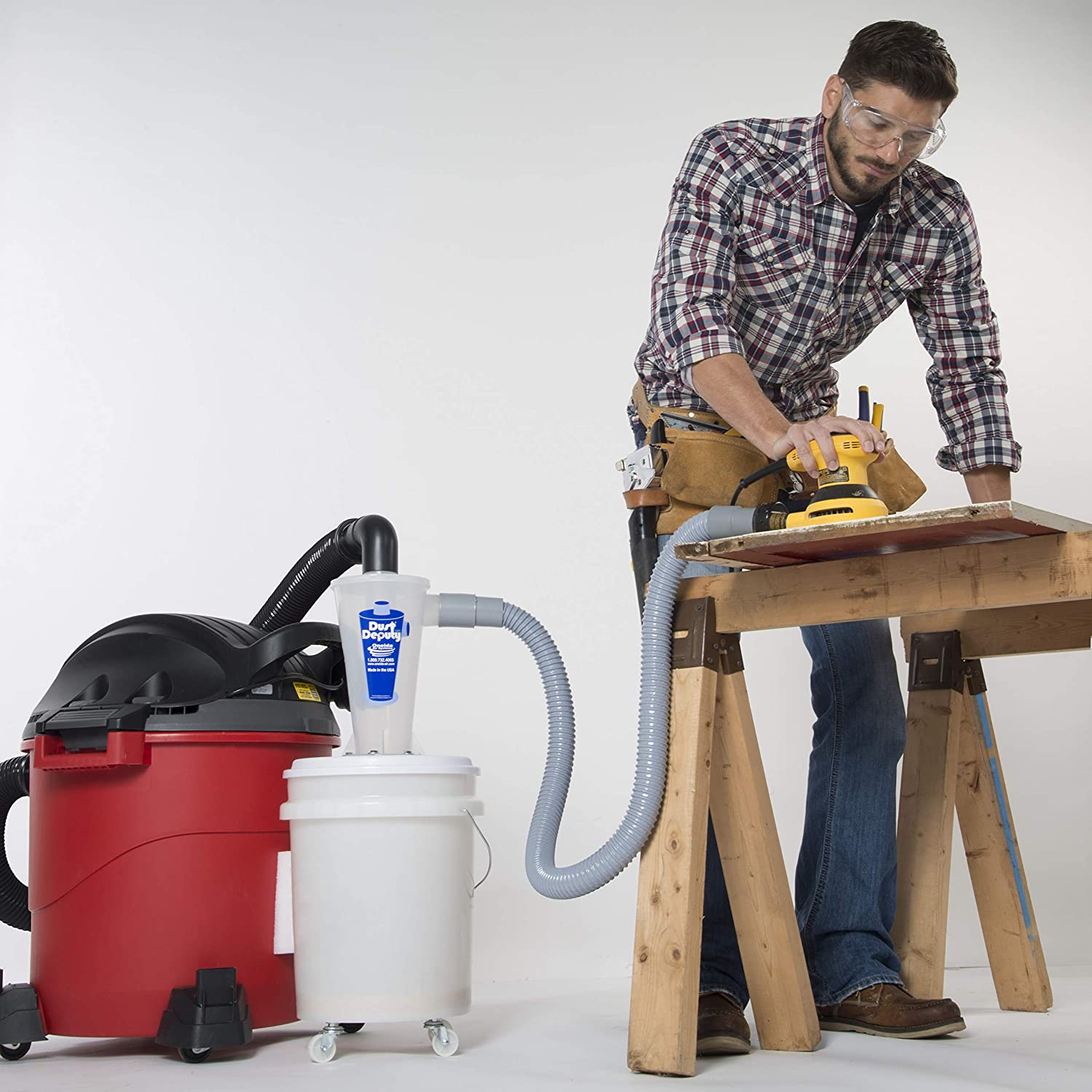 If you are spending a lot of time in your woodworking shop, you know how important it is to collect the sawdust. A clean space is a healthy space. While a shop vac can be very useful, you may want to consider an automated dust collection system.
There are many different types available, but the installation is pretty much the same. Be sure to follow the enclosed instructions very carefully. Here are the basics of installing your dust collection system.
Find the System Best for Your Shop
Bigger and more expensive is not always better. Make sure the system will fit in your space and that it will run effectively with your power supply. Some systems may require more power than your home will provide, or a dedicated higher output outlet.
You also don't want the system to take up too much space in the shop. If you have limited space or are running several different machines, you should keep that in mind.
Check to see that the dust collection system will be able to function in your workshop. Space, power, and overall configuration are all important considerations. If you get it right, you'll be thrilled to have dust collection as a core part of your shop.
Check the System
Once you have decided on the system you want, bought it, and gotten it home (or to your shop), take everything out and examine it. Make sure all the pieces are there and put all the paperwork somewhere you can find it.
That means the receipt, the warranty, and the instructions. Just in case you find out that the system won't work, or pieces are missing, you need to be able to return it or have proof of purchase.
And as you are unpacking - check for dents. Some large pieces can get dents which may make assembly difficult. If you buy from a reputable source this won't be an issue but it's best to identify it before you start putting the system together.
Decide Where It Will Go
Depending on the system you have, it may need to be mounted on the wall, it may be freestanding, or it may be able to be outside. A dust collection unit stored and protected outside will cut down on the noise and keep your shop floor clear.
Mounting
If you are mounting the system, decide where it will function best. You need to place it close to an outlet. If you are mounting it on a finished wall, use a stud detector to find the studs inside the wall.
You will need to make wooden cleats that will fit the size of your dust collector. Be sure to measure everything on the wall, mark everything clearly and follow the old carpenters' rule: Measure Twice, Cut Once.
Once you have the cleats in place, attach the mounting hardware, if you have them, or use lag bolts for your mounting. Before you mount the unit, consider some type of sound or vibration dampening materials.
Attaching the Canister and Filter
Once you have the dust collector in place, tighten the lag bolts to secure the system. Then, you can attach the canister.
First, use the foam tape that is included and wrap it around the outlet port. Then, attach the flange and line it up with the holes on the canister filter. Use the bolts that are supplied with the system to tighten the canister filter.
Next, attach the agitator arm, making sure it can move and rotate in both directions. Once that is on, wrap it with foam tape, then, fit the collection bag in place at the bottom or wherever it is meant to fit and seal the top with the foam tape.
Attaching the Hoses
Again, depending on the size and type of dust collection system you have, attach the Y inlet to the collection unit and secure the blast units on each inlet. Then connect the hoses and the clamps.
Here you can start to customise your unit and attachments. You may want to install ceiling hooks to keep hoses slightly elevated, rather than on the floor. If you are attaching several pieces of machinery, you will need to move them around to make sure they can all fit in the space. If your dust collector has enough inlets for your major machinery you can run a hose to each machine, if not, you might consider setting up some branching solutions that make it quick and easy to switch which hose is getting the suction.
If you don't run hoses to each machine and you are planning to connect them when in use, then you can also add a docking port on the wall that will hold the hoses in place. You don't want them getting in the way or damaged. They may get caught on other pieces of equipment or snag you or just be in the way.
You will also need a space to hang the hoses when not in use. A few mounted boards with hooks or clamps will help keep the attachments clean and away from damage. It is important to make space for this before you start mounting the dust collection system.
Setting Up Shop
To attach the hoses of the dust collection system to your tools, you may need to rearrange your shop. It is easier to move the machines than the dust collection system. Therefore, it is important to pick the perfect place for it.
Move the equipment so you can attach them directly to the system. Move your other smaller tools, so they are handy and easy to reach. Once you are finished, your shop will look and run much more efficiently.
Tips
If you can place the dust collection system outside or on the other side of the wall, it will make it much cleaner and take up less space. Of course, you will still need to rearrange your equipment to reach the system.
Finding a system that comes with a remote control will make work much easier. Most automatic dust collection systems do have remotes, but it is a good idea to check.
The remote saves you from having to stop working and walk to the unit to turn it or off.
Make sure the unit you get can accommodate more than one machine if you plan on using it for that. It is much easier to start with more options in the beginning, even if you don't need it right away.
Most dust collection systems are easy enough to install and use. They make your workshop much cleaner and streamline. There are plenty to choose from, so find the one that will work best for you.