Choosing a Cyclone Dust Collector: Our Recommendations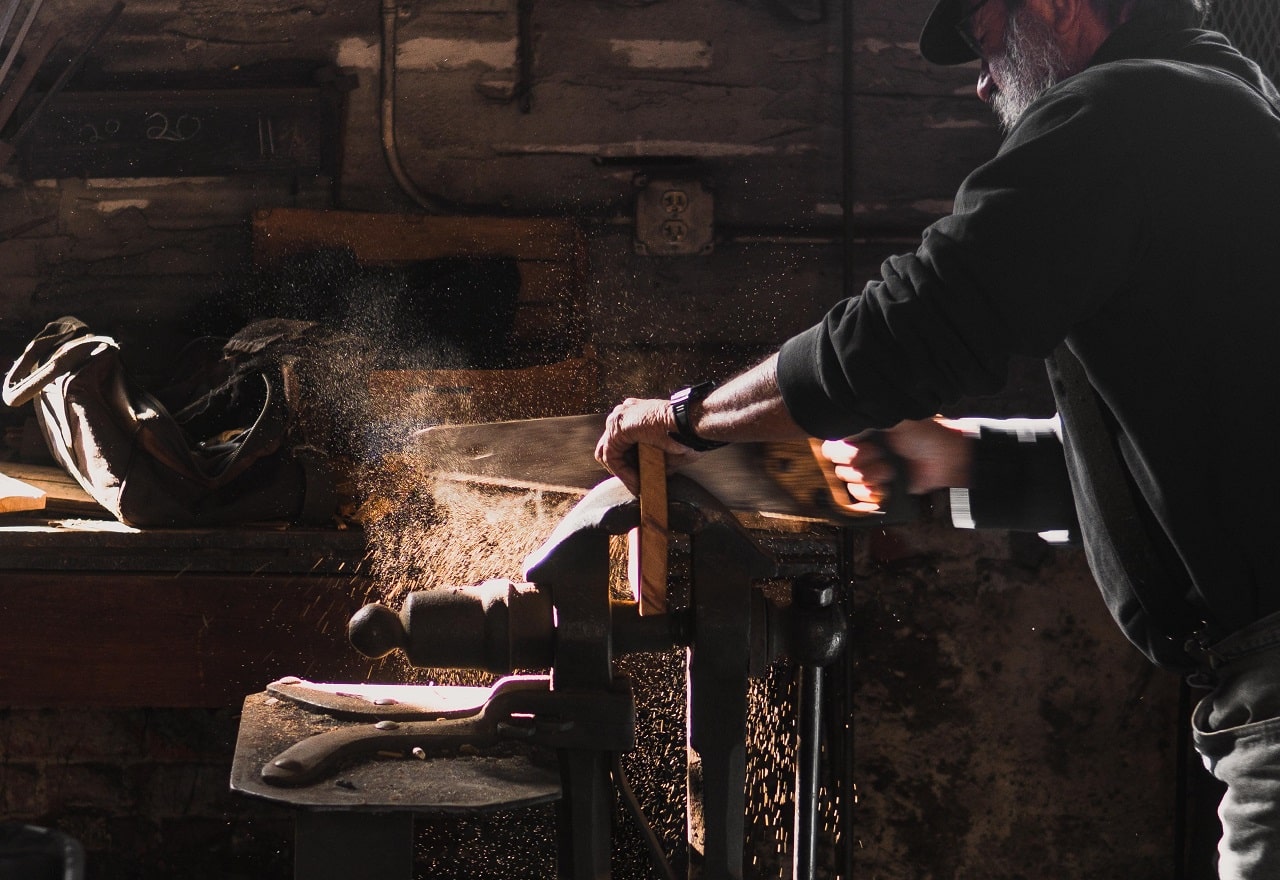 One of the best ways to improve the quality of your woodworking projects is to use the proper tools. When it comes to cyclone dust collectors, there are a few features to keep in mind.
The price is always a concern for most people. There are machines in different sizes and functioning abilities. Bigger isn't always best, especially if you are working in a small space already.
Let's take a look at a few of the machines we liked.
Top Cyclone Dust Collectors
This will give you an idea for various sizes and prices of cyclone dust collectors recently reviewed. Some are perfect for the weekend woodworker while others are more on a professional capacity.
This piece of equipment is frequently rated best overall cyclone dust collector. At 300 pounds, this dust collector features two-stage separation and provides much more power than a single stage.
The first stage brings the heavy debris into a large, 66-gallon drum before it reaches the filter, so it doesn't block or get clogged up. The fine dust particles are caught in a pleated filter, stopping even the tiniest dust particles.
Despite its large size, it runs relatively quietly and is semi-portable. It has wheels which make it easy to empty when needed and comes with a remote, to let you start the machine without leaving your work area. Make no mistake though, this is a serious machine meant for a serious shop. This can be hooked up to a ducting system and connected to multiple pieces of equipment with blast gates. If you have or plan to setup a full scale shop with stationary equipment then this one is worth a look. If you have a smaller shop and will only do one machine at a time - look further as this is likely overkill both from a cost and size perspective.
If you don't have the space or the budget for a dedicated dust collector, this unit allows you to capture the benefits of cyclone dust collection with your shop vac. This unit is light and compact. Ideal for smaller workspaces, it's also much cheaper than the larger machines but it does not include the motor. The dust particles are gathered in a large, 5-gallon drum, and it works with wet or dry dust particles depending on your shop vac that you connect to it.
The unique Dust Deputy stops the particles hitting your shop vac filter by capturing the particles from the air stream before they enter the vacuum. It gives the machine a longer lifespan and eliminates clogs and having to clean and replace filters. It's a great solution but be warned it probably can't handle a big tool like a dewalt 735 planer.
This Shop Fox portable cyclone dust collector has a 1 ½ horsepower motor. It's a mid sized solution that's perfect for small to medium sized workspaces. It has a smaller 20-gallon drum meaning more frequent emptying. It has casters for easy moving, and it is built tough to last a long time.
The pleated filter also has an internal cleaning paddle to keep the filter working longer. There are replaceable plastic bag liners and a viewing window so you can check if it needs to be emptied without opening it all up.
Also included is a Y-Fitting so you can connect the dust collector to more than one machine. Comes with a handy remote control and a handheld controller, that will work up to a range of 75 feet, depending on material between the controller and the dust collector.
A higher-end medium sized machine, this single-phase cyclone dust collector is a sturdy piece of equipment weighing in at just over 200 pounds. It has a 28-gallon drum and is easy to move around with its rolling base and canister, despite its hefty weight.
Runs quietly and works well. Turn it on and off from anywhere with the radio frequency remote control. It is also easy to clean out with the quick release and lift barrel and micron filter.
This dust collector will work well for those who need a dust collector often. It is built to last and is in the upper end of the price range. Great for a busy shop or larger space.
This cyclone dust collector is another very powerful machine. Expect the two-phase unit to collect and separate the heavy debris into the sizeable 30-gallon drum. Much more powerful than the single-phase collectors. If you can't justify the JCDC-3 at the top of this list, this is a small step down from that unit.
The fine dust and other particles are captured in the pleated filter for no messes. Easy to clean and empty with the quick release levers and the casters make it easy to move about.
There will be no dust particles escaping thanks to the two-phase system and 2 horsepower motor. This unit is quite heavy and perfect for those who will need it a lot. Runs quietly and can be easily operated from anywhere in the room thanks to the radio frequency remote control.
This cyclone dust collector is meant to be used in a larger space. Ideal for a large workspace or professional woodworking business. 7 ½ horsepower motor and 3 phase separation, this unit can handle several woodworking machines making dust all at the same time.
Two filters of micron material, this machine puts out maximum power with a minimum of noise. That is down to the sound-reducing muffler and the larger motor. Operate from anywhere with the magnetic switch with remote control.
Steel collection drums come with casters for easy cleaning and emptying the unit. The 10-inch intake allows for more debris to get picked up, and the dual filter surface area is 261 square feet.
This is an excellent and powerful cyclone dust collector that will perform extremely well with several machines making dust at the same time. If you are serious about setting up a big shop with high powered dust collection and you have lots of budget, this may be the machine for you. For must of us, the smaller options above are more fitting.
Cyclone Dust Collectors
Cyclone dust collectors have advantages over regular dust collectors. They separate the heavier bits of debris and the finer particles. The air force suction is in a downward motion and therefore, the larger particles go to the bottom.
When looking for a cyclone dust collector, keep in mind your workspace and the ease of cleaning and emptying the unit. Space and setup is one of the biggest considerations for those of us who have a shop in the basement or garage. Another thing to keep in mind is the power requirements as some of them require more than your standard 110 outlet.
When you are emptying the bag from a cyclone collector, it is much safer and cleaner. A regular dust collector will create a huge cloud of dust when you remove the bag. This is not ideal when you've just spent your time collecting it all. Also, you will not need to clean or replace the filter as much on the cyclone models, as the separation keeps much of the particles from coming in contact with the filters.
We hope these recommendations help you find the dust collector that suits your needs best. Please contact us if you feel we missed some important one.